About Us
Partners in Control
ACA
is the leading supplier of coating colour and paper porosity analyzers. The products are well known all over the world in the paper industry as well as in the paper chemicals industry and provide paper mill operators with the products and services required to optimise the run-ability of their production process.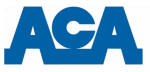 BTG provide measuring instruments which include consistency, chemical, mechanical and recycled pulping, stock preparation and advanced wet end process technologies, together with the world renowned Mütek™ Lab and Mütek™ Online ranges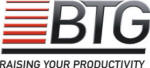 MKE manufacture high precision valves in different sizes, for the most demanding applications. All valves can be fitted to existing customer actuators or alternative actuators can be supplied.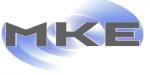 KLAY INSTRUMENTS provide very high spec pressure and level transmitters complete with HART Protocol or PROFIBUS PA. The flexibility allow us to provide more than 40 different process connections for all industries.

TECHPAP provide a large innovating range of on-line sensors and laboratory equipment for the monitoring of pulp & paper quality and process optimisation.